What exaxtly is a CSA or Produce Box Program?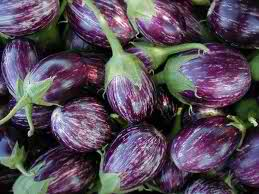 CSA's actually started in Japan as a unique way to connect farmers to consumers. It has expanded exponentially, since. Receiving an amazing box of healthy, just-picked fruit and veggies each week is a life style change for many. Slowing down enough to actually cook from scratch is a lifestyle change for many! We've posted a 12 month pictorial of the contents of our boxes for a reason. We think our boxes are amazing! We live in Southern California where the growing possibilities are astounding, yet so many consumers eat as if they live in Michigan. A CSA subscription introduces the individual to the local farmers' possibilities; what can be grown here in December and what can't. 
What's special about Morning Song's Boxes?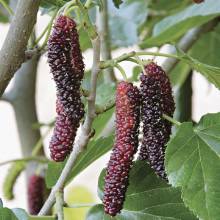 No commitments! Just great produce delivered right to your door when you want it. Quick and easy vacation holds. Customized boxes. Most CSA's are primarily veggie growers (although now there's a California chicken CSA, as well as several grass-fed beef CSA's)..Morning Song Farm started out as a subtropical fruit grower so our boxes have our amazing subtropical fruit, as well as typical and specialty vegetable items. We also offer our humanely raised rainbow colored chicken eggs as an add-on to those who want our eggs. To see what's so special about our boxes, check out our harvest tickets,  both recent and years of archives at: www.morningsongfarm.blogspot.com, click on Harvest Tickets from the list at the right of the page, and images will all come up.
What does participation/customization cost?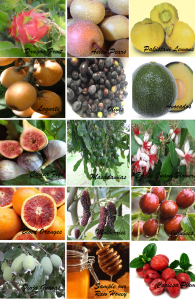 Start up is $25, and then we offer two different boxes: if you are able to pick up at one of our group drop points, and are willing to return your cartons, the price is 39.50 for small boxes, and 49.50 for large boxes. Prices assume you are willing and able to return your empty carton each week, something we've discovered doesn't work for everyone. If for any reason you don't want to return your carton for reuse here, please let us know when you sign up and we'll figure in the cost of providing a new box to you each week. Home delivery can make all the difference with your satisfaction! Yes, it's a little bit more expensive, by by pooling others near you into the cost of delivery, we are able to offer home delivery in most communities we serve for $5 to $10 a box, which also gives you the added benefit of being able to customize your box a bit as it's not going to get accidentally picked up by the wrong subscriber at a group drop point. We don't do check lists of weekly items, but many people give us a few items they don't like and items they'd prefer to see, so that we can still work around what we're growing, but give you, the consumer, a box that is going to be customized to your needs
What is a CSA?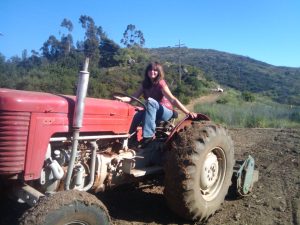 What is Community Supported Agriculture (CSA)? For starters, it's an integral part of an actual farm. With tractor payments and such. It's not a CSA or a farm, if it's located in an industrial park. Recent media coverage of CSA's has inspired some non-farmers to become distributors of local produce with no farming being done at all, which is most certainly not a CSA. The CSA model connects eaters to actual real farmers in a way no other distribution system can. Farmer's markets, at least locally, are troubled with "resellers", as well as factory farm practices, employees staffing booths who have never set foot on the farm they represent, and the high cost of inspections that don't do the job they're designed to do. Originally, CSA boxes were committed programs that pooled participants small weekly fees to pay a farmer to grow and deliver a weekly box of her produce. The market has changed significantly over the last 20 years, and most CSA's do not require a commitment and augment their boxes from other farmers rather than deliver a weak box that a subscriber is supposed to accept. Most CSA farmers like us have primarily reverted back to wholesale sales, with just a tiny CSA box program serving non-committed consumers. Our program participants are not expected to accept crummy weeks with a box full of kale if that is all that is growing that week. That may have worked for some, but most consumers do not want to pay for even a single weak box or a vacation skip. We surely appreciate it when a subscriber continues service through a vacation and doesn't ask for a refund (we deliver, then, to a homeless shelter we serve.) But we do not demand that of those that choose not to. Additionally, we here at Morning Song have adjusted to the new economy, and augment our boxes from other certified organic farms when needed, rather than deliver a weak box that will certainly disappoint. This is the new face of CSA farming, and why many of us are using the term "Produce Box Program" rather than CSA Box Program…which stood for commitments we no longer demand and unwavering support and an actual guaranteed income that is not typical of farmer/consumer realities today.
What About Vacations?
Vacations are easy at Morning Song! Beth here manages a link that you click and tell! That's it. Here's the link: Click here.  Just let us know.
Best way to communicate?
We do not monitor our old email accounts for produce box communications since we have a link where all communications should go so that no important note is missed. The link is here: Here.
Can you tell me a little about your roots?
Initially we grew only a few commodities for large wholesale accounts and kept a small organic garden for my family's own use. Then a few friends, admiring the heap of fresh produce on my kitchen counter, asked to be included in my garden's bounty in exchange for helping with the costs of maintaining the garden. Morning Song Farm's CSA has grown from there. I continue to grow the things I think my kids and friends will enjoy! Although more expensive, I prefer heirloom vegetable seeds and am eager to trial new seeds to compare and test. One part of my job that I'm passionate about is hunting down unusual heirloom seeds and trying new varieties in the garden. We also have a number of unusual fruit trees, as well as the common fruits you see often in the grocery stores.
Eggs
Our chickens' eggs do not qualify to be certified. That said, we're enormously proud of how we raise our alpaca-guarded, free ranged, farm-grown-fodder-eating, rainbow egg-laying heirloom chickens. So many protein sources available today are provided at a staggeringly inhumane cost. Our chickens are a refreshing alternative. Our little farm is chicken heaven! Truly free-ranged, our chickens have ample room to hunt, peck, groom and lay eggs, while living out their natural life-spans. Our feed costs to offer this are considerably more than a factory farmed organic production facility, as we do not chop off the heads of our pet chickens when their egg yields wane. Yes, our farm's eggs are more expensive, currently at $9 a dozen.