What a great way to enjoy fresh, local, Certified Organic fruit and vegetables.
We offer group drop point and home delivery to Temecula, Fallbrook, Rainbow, much of North San Diego County, and most of South Orange County. Our prices start at 39.50  a week for our Gardens and Groves Box group drop points…  and are a great value! Our small box, typically ordered to serve the needs of 1-3 people, is 39.50 delivered to a group drop point. And our amazing Large share box is 49.50, typically ordered for 4-6 people. Our home deliveries are only a tiny bit more for the convenience of having to-the-door delivery. Many CSA members have noted that getting home delivery is what made all the difference. Everyone is so busy! If that's your preference, we'll communicate before processing your order…what the delivery fee will be (usually $3 to $10 additional depending upon how far you are from other drops). We deliver on Wednesdays. Once we have your order, we'll send you a Welcome Note confirming your order. Usually, if your order comes in before Sunday morning, Beth will have you on the very next Wednesday delivery route. If you have questions…here's the link to submit general questions or make changes to your existing subscription: Click here
By communicating via our cool link, your important communication isn't lost in the spam filled rubbish pile that our email accounts have become! We check our link every day to assure you receive a timely response and your concern, question, or update is handled at once. We care!
See typical Large Share Boxes for the year below. (you can view a huge collection of Harvest Ticket Images here: Click here . Once on our blog, you can filter for Harvest Tickets by scrolling down to the menu items at the bottom and clicking on Harvest Tickets.
We bill either monthly or quarterly depending upon your preference. Credit card payments can be either monthly or quarterly, while personal checks and Paypal must be quarterly as we have to bill you and wait for your payment.  It's easy to stop or restart your deliveries or add-on requests (like eggs and extra fruit) whenever you need to. And home deliveries have the added benefit of offering substitutions. Want extra kale but no citrus? No problem! We'll create a template for our Wednesday crew to reference whenever we pack your box.
January
February
March
April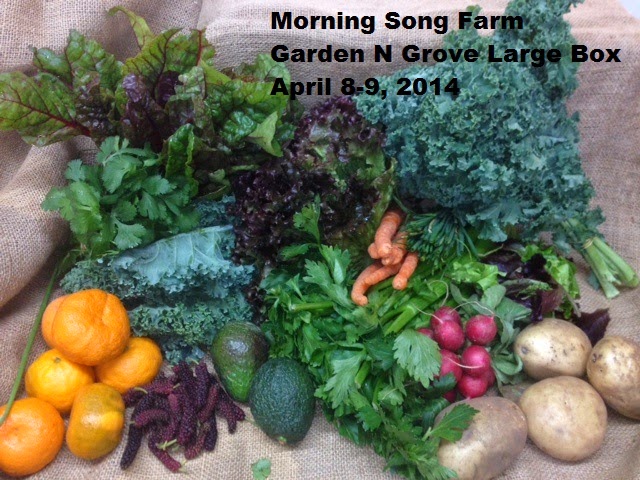 May
June
July
August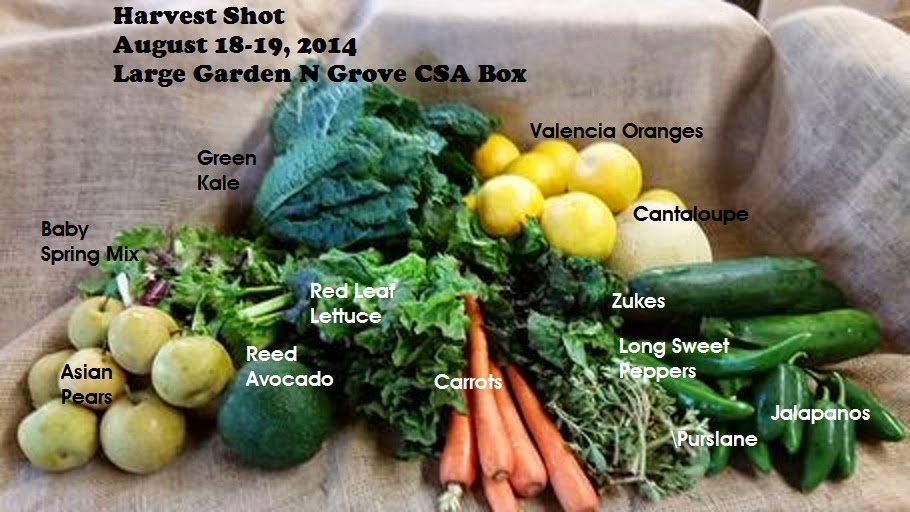 September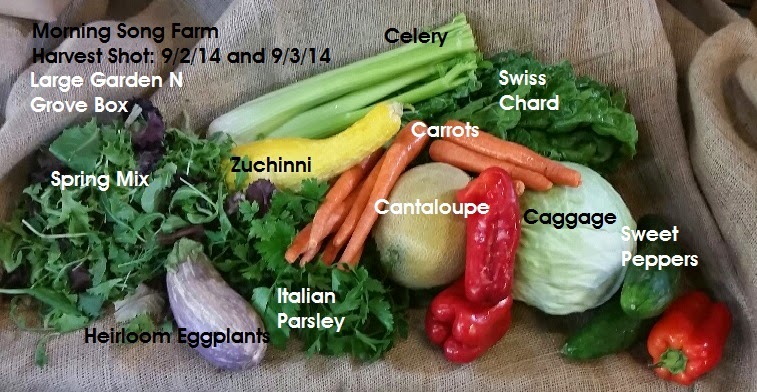 October
November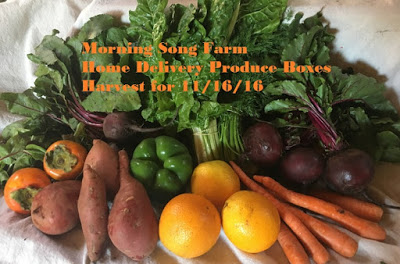 December