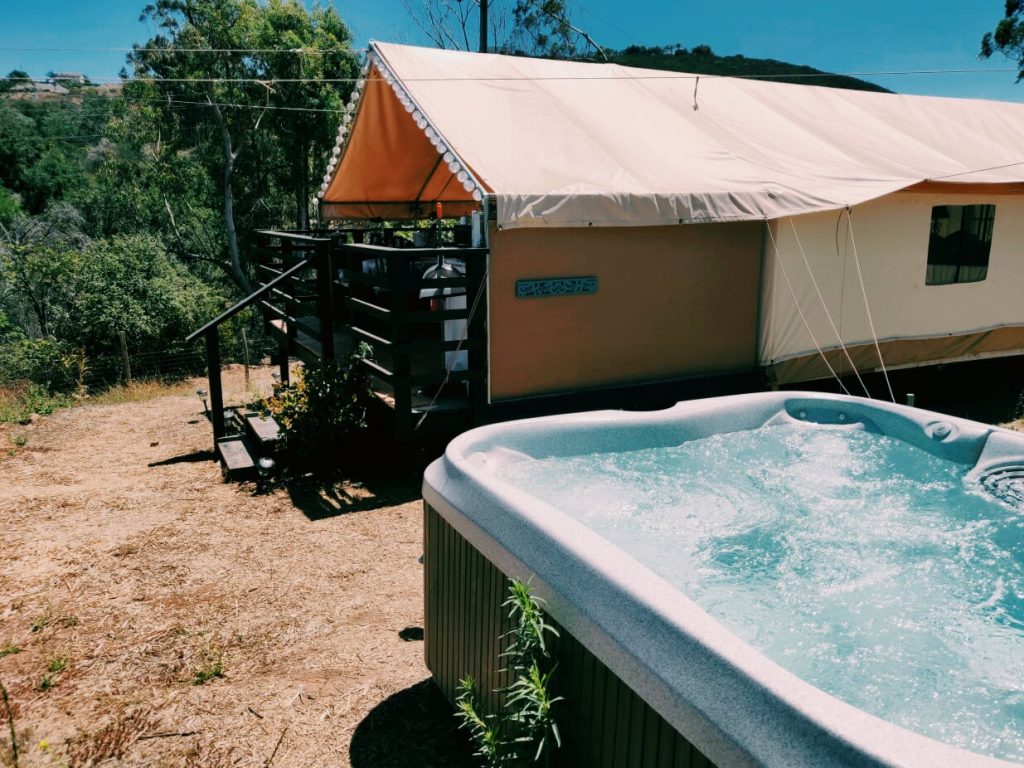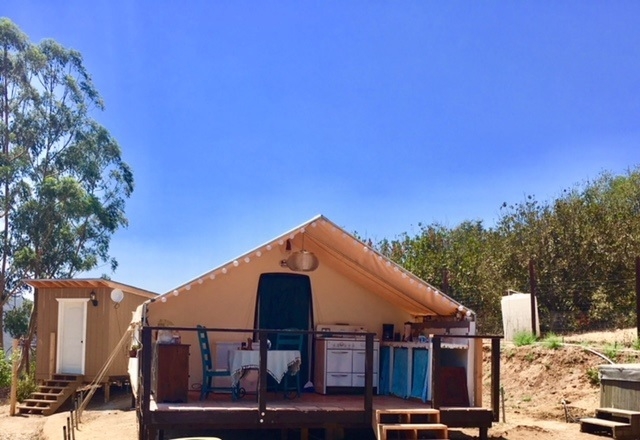 Our largest one bedroom offering, our Safari Tent offers a unique accommodation to enjoy our farm and the surrounding area for groups up to 6. Furnished with a custom made queen-sized poster bed, and two FULL pull out coaches along with a cozy reading chair, Smart TV (no cable) DVD, and wifi. Note that many couples do not want to sleep together on a FULL size mattress. The vintage kitchen is on the front DECK of the cabin, under an awning, while the sparkling clean, private bathroom is in an adjacent building, just steps from your lockable front door. Although this can't be considered "roughing it," it IS a TENT, a fact we suggest all members of your party be made aware of before booking.
Enjoy the fresh air while preparing meals in your vintage kitchen with a full, O'Keeffe and Merritt 4 burner stove, griddle, and oven. Ample sized chest refrigerator, as well as a half-size chest freezer. Plenty of small appliances to make meal preparation fun.
Your exclusive-use hot tub will be fired up and ready for your group's enjoyment. Enjoy the night sky with a glass of local wine and lots of bubbles!
Prices